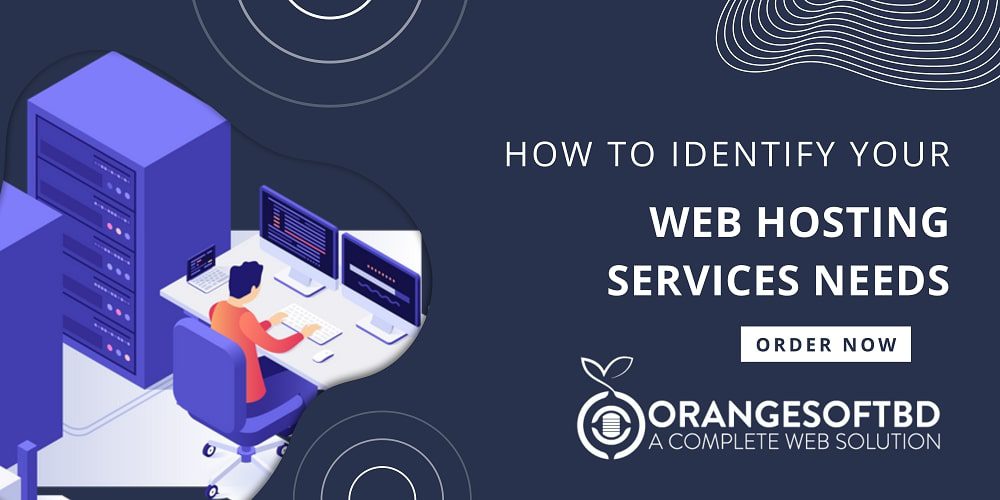 How to Identify Your Web Hosting Services Needs
The website for your small business is one of your most crucial "workers." Every day, it works nonstop to engage your prospects and turn them into paying clients. Making the best choice for your company requires that you have a clear understanding of your existing and future web hosting services requirements. Making ensuring your website has all the functionality you require is crucial, but you also need to consider things like bandwidth, server requirements, security, as well as the kind of customer service and technical expertise you will need to keep everything working smoothly.
Make a long-term plan for your website
Your firm has certain website requirements. Consider your long-term website plan and the function your website serves for your company before engaging a web hosting services provider. For instance, you'll need a web hosting package with cart options if you run an online store. You'll need something that can hold several high-resolution photographs if you run a company where aesthetics are vital.
Consider your business objectives for the next five years when calculating your web hosting services requirements rather than just what you want to achieve now. It's ideal to start your website off well so you don't have to make any significant changes later. Even if you don't have an online store at the now, you might need one in the future.
Determine Your Website's Usage Plan
Describe the role that your website will play in your company. You can use this to identify the precise features you'll require both now and in the future.
The following are crucial inquiries to ask yourself:
1. Will my website offer goods or services for sale?
If so, you'll need eCommerce functionality, but security is something else you should consider. Customers will be providing you with their private information, such credit card details, after all. Take note of the payment methods and security measures.
2. Will my website convey the knowledge of my company?
Through their blogs, many companies demonstrate their expertise, which is a crucial trait to have. Check that your web hosting services can accommodate blogs and that they have the most up-to-date security safeguards to prevent hacking.
3. What growth goals do I have?
Scalability is a crucial component. Even if your website may be little right now, you'll need extra storage space and bandwidth if you want to include multimedia. Make sure the hosting company can give you with services that expand with your needs.
4. How crucial is website uptime to my company?
What transpires to your company if your website is unavailable? If your website is essential to your business's sales, every time it goes down, you lose money.
Analyze Your Technical Skills
You have a lot on your plate as a small business owner, so fiddling with your website probably isn't at the top of the list. Think about your website's influence and your technical capabilities and constraints.
In order to manage everything at once if you are not an expert coder, you will need a hosting service that also provides a website builder. In that scenario, consider how user-friendly the website builder is and whether it calls for coding knowledge.
Who will assist you in maintaining the website in the event that something goes wrong? Does the web hosting services company provide those services, or are you going to have to handle everything on your own? This might be a choice for you if you have experience troubleshooting.
Make a Bandwidth Usage Calculation
Your bandwidth makes it possible for numerous users to view your website at once. If your website can't manage a lot of traffic, you can be driving away clients. Imagine visiting a company's website and seeing that it takes a very long time to load.
Only a certain number of users will be able to visit your website at once if you have a limited amount of bandwidth. This is particularly valid if your website includes multimedia content like films, animations, or pictures. It's more probable that your website will collapse if there is a sudden increase in website traffic, such as during a promotion or campaign, which will make many potential customers angry and irritated with your company.
Multiplying the number of monthly visitors to your website by the average number of page views and the average size of your website pages will yield your bandwidth usage.
Determine the Server Requirements
You must choose whether you need a shared, dedicated, or managed server based on the needs of your company. Many companies use the same server when using a shared hosting service. This is a cost-effective choice for individuals with straightforward websites and little technological know-how. It's a good place to start.
However, when your business expands, you might need to look into dedicated hosting. A dedicated server is one that is solely for the website of your company. As a result, you have more operational reliability and can be sure that your website will always be accessible. Additionally, you don't need to be concerned about another company's bandwidth interfering with your website experience. You must, however, take care of server maintenance on your own.
A managed server goes a step further by having an IT team that looks after the server for your company as part of the web hosting service. They are there to offer network, hardware, engineering, and infrastructure support if something goes wrong. Choose a web hosting provider that will allow you to expand with your company.
Additionally, you should keep track of where your servers are, particularly if you collect client personal information. Numerous web hosting businesses give you the option of selecting the data center or giving you details on their security and compliance procedures.
Put security features first.
Depending on what your website performs and the sector you're in, you'll require different levels of protection. After all, your clients will hold you responsible if something goes wrong and your website is hacked. Your security requirements will be quite high if you collect personal information from your consumers on your website, like credit card numbers, for instance. You might not require additional security elements if your website primarily serves as a blog where you can share your skills.
Find out how your server and your private information are protected by the hosting business. Find out what measures have been taken to stop DDoS attacks, bots, malware, and hackers. Find out what security flaws the web hosting service has anticipated and what happens in the event of a security breach.
Examine the Customer Support Level
It's important to ensure that there are several lines of communication available for web hosting assistance. It's crucial to receive the assistance you require as soon as something goes wrong with your website. Look for web hosting that provides you with phone, web chat, email, and online knowledge base help. In this manner, you can receive the assistance that is most appropriate for your needs.
Time zones are another thing to consider. Does the location of the support match your time zone? Having customer support available during business hours (or always) is helpful when you need to restore service to your website after an emergency.
Keep an eye on your spending
It's critical to align your website goals with your web hosting budget. Make sure your financial situation permits you to realize the long-term objectives you've set for your company's website. To ensure you're getting what you need for the best price, remember to research pricing for comparable packages with other web hosting services. Read the small print completely to understand the renewal fees and how much the hosting will cost you over time.
Take Knowledgeable Action
Your needs for web hosting will alter as your firm expands. Develop a web hosting strategy that takes your long-term goals into account because of this. Your business's website hosting requirements will influence how it serves its clients. This includes things like bandwidth use, server specifications, security features, and more. You may chart a roadmap to reach your business objectives by accurately understanding your web hosting needs.