Best Singapore Shared Hosting
The best shared hosting option in Singapore. Every Singapore Shared Hosting plan we provide has been optimized and is very fast! Quick page loads, security, and attentive customer care are important to Orange Soft BD. Therefore, we utilize a high-performance, state-of-the-art 100% SSD web hosting package with RAID-10 for our servers. You need not worry about the speed of the website's loading. For optimal security, we also employ CloudLinux with our web hosting to isolate and protect your data. We provide client assistance 365 days a year. Our best web hosting package in Bangladesh includes round-the-clock access to our professional support team. Finally, we offer to deliver our fantastic service to you via a straightforward billing process. There are no setup fees or other expenditures with us. 
We are acknowledged as being the best web hosting company in Bangladesh. Singapore shared hosting is one of the most well-liked and user-friendly options for the individual, small, and medium-sized consumer. Orange Soft BD offers the greatest shared hosting options to everyone with state-of-the-art features and amenities. The pricing for Orange Soft BD shared hosting are also among the lowest and most affordable for all different types of customers.
Singapore Starter

TK. 200 /Per Month

1GB NVMe Storage
100 GB Bandwidth
2 Addon Domain
100 Sub Domain
100 Database
Free SSL Certificate
99.9% Uptime Guarantee
Singapore Location Server
CPanel Control Panel
Singapore Gold

TK. 250 /Per Month

2GB NVMe Storage
200 GB Bandwidth
4 Addon Domain
200 Sub Domain
200 Database
Free SSL Certificate
99.9% Uptime Guarantee
Singapore Location Server
CPanel Control Panel
Singapore Diamond

TK. 300 /Per Month

3GB NVMe Storage
300 GB Bandwidth
6 Addon Domain
300 Sub Domain
300 Database
Free SSL Certificate
99.9% Uptime Guarantee
Singapore Location Server
CPanel Control Panel
Singapore Advanced

TK. 400 /Per Month

4GB NVMe Storage
400 GB Bandwidth
8 Addon Domain
400 Sub Domain
400 Database
Free SSL Certificate
99.9% Uptime Guarantee
Singapore Location Server
CPanel Control Panel
Singapore Power

TK. 450 /Per Month

5GB NVMe Storage
500 GB Bandwidth/li>
10 Addon Domain
Unlimited Sub Domain
Unlimited Databases
Free SSL Certificate
99.9% Uptime Guarantee
Singapore Location Server
CPanel Control Panel
Singapore Mega

TK. 650 /Per Month

10GB NVMe Storage
1000 GB Bandwidth
20 Addon Domain
Unlimited Sub Domain
Unlimited Databases
Free SSL Certificate
99.9% Uptime Guarantee
Singapore Location Server
CPanel Control Panel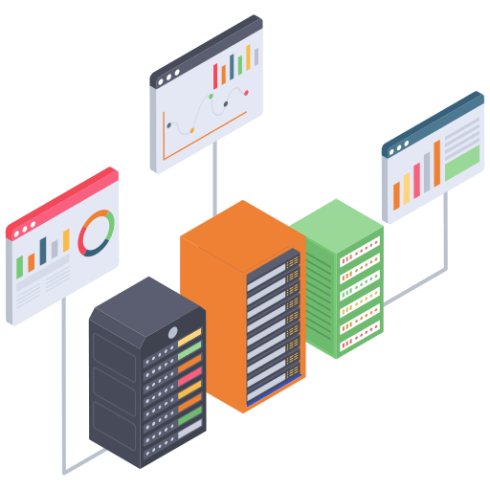 Singapore Shared Hosting, With 99.9% Uptime Guarantee
You get a 99.9% uptime guarantee when using the strongest and fastest NVMe SSD web hosting. To protect the data on your website, we use three levels of cutting edge technology. We have also included a regular full-site data backup system for your convenience. Therefore, there is 0% possibility of losing your website. You can upgrade at any time if you believe your site's current resources are insufficient. We have equipped the site hosting at our Singapore location with the cPanel control panel for your convenience. It is the world's most well-known, widely-used, and utilized web hosting control panel. Using LightSpeed technology, we also improve loading times. The JetBackup Day by copies the data from your website to our remote servers. We are aware of how valuable your time is and how busy you are. In order to move your website from the previous hosting to our hosting, our crew is always at your side. To make it simple for you to install and utilize any CMS, such as WordPress, Joomla, Drupal, etc., we also use over 300 script installation systems and CMS installation systems on our servers. Our team of professionals is available to you around-the-clock if you have any questions or run into issues with our Singapore location hosting. Contact us by email, live chat, or ticket.
Singapore Shared Hosting Hosting Features

With cPanel hosting, free Jet Backup, and Litespeed Cache, we offer the most economical NVME-powered SSD web hosting.

One-click installations, cloning, and WordPress Preview are features built within our platform specifically for WordPress.
Our platform will back up all of your vital website files, databases, and emails. You can quickly manage and restore your backups.

The nonprofit Internet Security Research Group provides you with a free SSL certificate from an automated, open certificate authority (ISRG).
Why Singapore Is Asia's Best Location For Your Website Hosting?
One of the most well-known technical hubs in the world is Singapore. It is all the more amazing that such a tiny nation can host this level of technology. Even some of the biggest tech behemoths have offices here. This nation has a top-notch technological infrastructure that is considerably superior to that of the rest of Asia. Therefore, it follows that Singapore possesses Asia's top web hosting technology. The Asia Pacific region as a whole is served by Singapore's web hosting industry in addition to the home nation. In all of south-east Asia, Singapore has data centers with a 54 percent capacity. Singapore is ranked first among the top 10 Asian nations for the location of data centers according to the statistics from the Cushman & Wakefield report. Singapore is the greatest place in Asia to host your website due to its combination of technology and other factors, such as its quick recovery from natural disasters. In the category of ease of doing business, Singapore is placed first. The finest place in Asia to host your website is Singapore, as shown in the following list of specific justifications.
The web hosting providers in Singapore provide budget-friendly hosting plans. When compared to other packages, the pricing range for these starts at about $5 to $10, which is really cheap. Singapore is a perfect location for enterprises of all sizes. Even those with significantly greater demands, such as those who need a fully managed VPS or dedicated server, can find good deals. These plans are still affordable when compared to other web hosting options, while being significantly more expensive than the other basic ones.
The customer assistance, which is very effective and efficient in Singapore, is one of the most crucial aspects of web hosting. It operates 365 days a year, around-the-clock. The support is really helpful and responsive. In times like these, businesses in Singapore are known to have a solid reputation for customer assistance. When your website starts getting more visitors, it increases traffic. When they promise to take care of it, they reassure their customers that they may relax. The customer service representatives are quite knowledgeable about potential issues with your website.
Frequently Asked Questions About Singapore Shared Hosting
Is Singapore Web Hosting the Best Option for an Online Store?
If your site users are from Singapore, Bangladesh, India, Nepal, Myanmar, Philippines, Vietnam, and other South and Southeast Asian countries, then hosting in Singapore will be the ideal option for your e-commerce website. For places where Singapore's latency is minimal, this is the best hosting option.
How Much Will Hosting My Website in Singapore Hosting Cost?
Our Singapore location hosting is inexpensive and available to everybody. With only 400/=, you can set out on your journey from our Singapore location. We provide you with top hosting services at tempting savings. At our Singapore location, you may receive up to a 90% discount on these hosting services.
Who Benefits Most From Web Hosting in Singapore?
For businesses that have more than 80% of their website in Bangladesh, India, or South and Southeast Asia, web hosting in Singapore is the ideal option. Singapore Hosting is the cheapest and only option to BDIX Hosting.
Are Websites for Bangladesh the Best to Host in Singapore?
Websites that depend on visitors from Bangladesh can use hosting in Singapore locations blindly. Due to the Singapore gateway, which receives all internet traffic from Bangladesh, latency and pinging are the lowest between these two sites. The data center in Singapore also makes use of upper networking and hardware components, as well as trying to cut security measures. maintaining the speed and security of your website. Our Singapore location hosting server has a minimum port speed (data transmission speed per second) of 1 Gbps.
We Provide Worldwide Coverage for All of Your Visitor Networks. Get In Touch With Us!