Wordpress Web Hosting Plan Perfect for You!
WordPress Hosting in Bangladesh
Orange Soft BD provides its customers with easy-to-manage hosting options for unrestricted, rapid growth, as well as a WordPress Cloud Interface that reduces the hassle of traditional web hosting by increasing usability. Orange Soft BD is without a doubt one of the best WordPress hosting providers in Bangladesh, with a large number of delighted customers. Our staff of devoted support executives and skilled hosting professionals ensure that our customers' WordPress sites continue to perform well on our servers. If you need more power and support, our VPS Hosting In Bangladesh can provide you with the finest value and control.The best part about our economical WP hosting packages, however, isn't just the unbeatable speed, our team's technical support and assistance, or the very user-friendly WordPress interface; it's the incredible additional hosting features that keep our clients coming back for more. If you purchase one of our inexpensive WordPress hosting plans, you can enhance it with our "Bundle Boosters," which include automatic backup and restore to keep you stress-free, high-end security with an SSL certificate to protect your business data and personal information, as well as dedicated IP, domain privacy, and DNS registration.Apart from that, as one of Bangladesh's leading WordPress hosting companies, Orange Soft BD is always ready to assist our clients. You can reach out to us via email, live chat, or phone, or drop by one of our Dhaka locations for a more in-depth talk.
EVERY WordPress Hosting Plan Includes Powerful Features
All Orange Soft BD WordPress hosting plans come with a variety of features and add-ons that make it simple for you to succeed at any stage of your online adventure. Not only that, but we collaborate closely with WordPress.org to ensure that you always have the most up-to-date version of WordPress on your Orange Soft BD control panel.
Instant WordPress Setup

We'll set up WordPress on your behalf! Use our simple 1-click installer to create more WordPress instances in seconds if your plan supports multiple sites.
Auto WordPress Updates

WordPress is pre-configured, and we manage all WordPress upgrades, so you can focus on what matters most: writing great content. When the new version released auto-update available.
24/7 Award-Winning Support

Our in-house and BD-based professionals are available for friendly, pro-level help 24 hours a day, 7 days a week, 365 days a year. There is no such thing as a simple or complex question.
Advanced, Easy-to-Use Panel

Get complete admin access to everything you'll need to run your website like a champ. In seconds, you can establish new email accounts, enable Let's Encrypt SSL, forward domains and install WordPress.
FREE Email Hosting

With a bespoke, personalized email address for your domain, you'll appear more professional. With Orange Soft BD hosting, you can use every email you send to market your website and establish a name for yourself.
Automated Backups

What is the single most critical thing you can do to ensure the security of your website? Back it up with evidence. Orange Soft BD makes it simple by automatically backing up your WordPress website every day.
Features Your Clients Will Get
- CloudLinux Operating System
CloudLinux OS is the most popular multitenancy platform. By separating each tenant and allocating server resources to them, it enhances server stability, density, and security. This gives the impression of being on a virtual server rather than a shared hosting…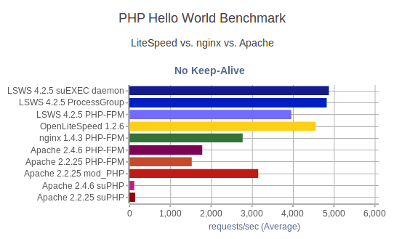 - LiteSpeed Web Server
In terms of both scalability and raw speed, LiteSpeed Web Server is unrivaled. Static content is up to 5 times faster than Apache, dynamic content is up to 40 times faster, and HTTPS is up to 3 times faster.LiteSpeed Web…
- Advanced Security Shield
On today's internet, security is of utmost importance. To give our clients piece of mind, we devote careful attention to the security of each server both before and after manufacturing. In addition, we offer real-time malware scanning for your systems,…