Non-Masking Bulk SMS
Bulk SMS Service provides you a far better effective means of promotion. through bulk SMS promoting you'll promote your business on a terribly higher level at a terribly low price, bulk SMS you'll introduce your nice business to the general public directly.
BULK SMS is – Do you think your company or online business has a new product or a new offer? Now how do you tell the news to all your customers? Now you think it would be nice if I could send the news to all the customers together via SMS! Yes you can do that with BULK SMS. You can send any SMS to all the people at once. You can send SMS one by one if you want or you can send sms to thousands of people at once. The number will be like this (8809415652428) your customer can replay if you want and you can see that.
Non-Masking Bulk SMS Price Plan
SMS 1000
TK.500
0.30/sms all operator
User Friendly Panel
Support Bangla SMS
All Operator Support
GET FREE SMS API
Unlimited Validity
Fixed Sender ID
SMS 3000
TK.1000
0.25/sms all operator
User Friendly Panel
Support Bangla SMS
All Operator Support
GET FREE SMS API
Unlimited Validity
Fixed Sender ID
SMS 5000
TK.2000
0.20/sms all operator
User Friendly Panel
Support Bangla SMS
All Operator Support
GET FREE SMS API
Unlimited Validity
Fixed Sender ID
SMS 10000
TK.3500
0.20/sms all operator
User Friendly Panel
Support Bangla SMS
All Operator Support
GET FREE SMS API
Unlimited Validity
Fixed Sender ID
BEGAIN SENDING SMS WITHIN 5 MINUTES!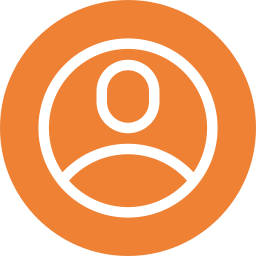 Create an Account
Register on our site with your contact subtleties."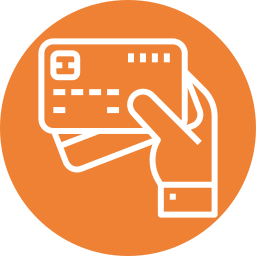 Load Credit
Purchase a mass SMS bundle and affirm your installment.
Start Messaging
Login our online interface and begin sending SMS in a flash.
Bulk SMS Service Provider in Bangladesh
Bulk SMS plays a crucial part in enhancing the dynamic of a company's operations. Bulk SMS services are provided by a number of IT companies in Bangladesh. But you'll also need a place of fidelity in this scenario. You should look into the best service providers in Bangladesh.
In Bangladesh, certain web hosting firms also provide bulk SMS services, however the number is much smaller. One of them is Orange Soft BD. We provide bulk sms service at a very low cost. We also offer Lifetime SMS validity, which is something that other firms do not offer. Normally, the cost of masking SMS is higher than that of non-masking SMS, but we set the price based on the market's current state, which is neither high nor low.
Orange Soft BD Bulk SMS Services
We are one of Bangladesh's leading web hosting service providers. We offer a variety of companies and businesses high-quality bulk SMS services, as well as international standard web hosting.
With our secure, reliable, and powerful corporate bulk SMS, you may build your desired client base! Bulk SMS services have been developed to provide organizations with a high-speed SMS-based communication tool. As a result, this effective communication strategy will undoubtedly boost your company's overall success.
Masking SMS and Non-Masking SMS Services are the two most common forms of bulk SMS services. Masking and non-masking SMS services from Orange Soft BD will fit your corporate or personal needs. Furthermore, there are no hidden fees associated with this service. Please contact us by phone, Facebook, email, or live chat if you have any issues with bulk sms. We have a reputation among our users for providing consistent customer support. Our End User Support Ticket 24/7 guarantees that you will be served, and the hotline is available 24 hours a day.
WHY CHOOSE OUR PLATFORM?
More than 10,000 satisfied clients are using our SMS Services
Long SMS Support
You can send long sms, framework will oversee is naturally.
Manage Unlimited Contacts
In our entrance you can make/import limitless gatherings and contacts.
Customizable sender ID
You can oversee and tweak sender ID for concealing and none veiling sms.
Import Export Contact list
Limitless gatherings and Contact list permitted to import or fare.
Bangla SMS Support
We likewise support multilanguage SMS including Bangla.
Free 24×7/365 Support
We offer 24×7 help to our customer including occasion.
Personalized/Templated SMS
You can utilize SMS pre-made format to send SMS for your fast beginning.
Flexible Delivery Report
You can view, import and fare all conveyance report in dominate or csv.
Frequently Asked Questions For Bulk SMS
What the Documents Need to Active Bulk SMS Services ?
For Active the bulk sms the following documents need:
01. NID
02. Passport Size Photograph
03. Signature
How to Send Bulk SMS?
When you purchase bulk SMS, you will receive a website control panel as well as software. If you choose, you can use your username and password to log in on the website, or send an SMS with your username and password to log in on the program.
What Are the Benefits of Bulk SMS?
You can send SMS to your customers or friends in the name of your company or in your personal name using BULK SMS. You can send up to 1 lakh numbers at an once or as many as you like without sending the same message over and again. This is the most significant benefit of BULK SMS. You can preserve the phone numbers of your pals in the Address Book by grouping them as you wish; this will save you from having to type the numbers in again and over. You can group and send all of the numbers in that group at once using this Address Book number. Etc.
How to Order Bulk SMS?
Select any one of the above packages and click on the ORDER NOW button to place the order. After the order and payment is done, your email and ID password will be given to your account. Then you can login and send SMS.
If You Want to Purchase Non-masking SMS, After Ordering Non-masking, You Have to Give NID Card, Passport Size Photograph And Signature on Our Support Ticket to Approve the Sender Id, Then the Sender Id Will Be Approved Within 12-48 Hours.