WHMCS Management Services in Bangladesh
For hosting and development companies, WHMCS is a complete, all-in-one automated solution, handling everything from order processing and payment gateway to order activation and detailed email alerts. Just keeping your WHMCS upkeep won't cause you any stress. We offer expert WHMCS management and support services, including upgrades and monthly support to address a variety of problems for businesses and their customers. Our qualified team assists you in organizing the management of your WHMCS. Hire our experts on a monthly basis to handle the management and upkeep of your WHMCS. Utilize our WHMCS Management Service so we can manage and maintain your WHMCS while you concentrate on your business's objectives. Our experts will examine your problems, and you'll hear back from us within four to eight hours.
We advise utilizing the most recent WHMCS version for the best possible experience. With our upgrade service, our experts will ensure that your WHMCS portal is upgraded with the least amount of downtime possible. If it's feasible, we will additionally handle any WHMCS modifications you make. Use our WHMCS Migration Service for a stress-free migration. Your WHMCS portal will be moved by our experts to a new server/hosting environment. We offer WHMCS migration services with either zero or very little downtime. We move every single one of your files, including customizations, WHMCS data and setup, cron job automation settings, and other settings. On weekdays, we offer migration services. Migrations take 24 to 48 hours to complete.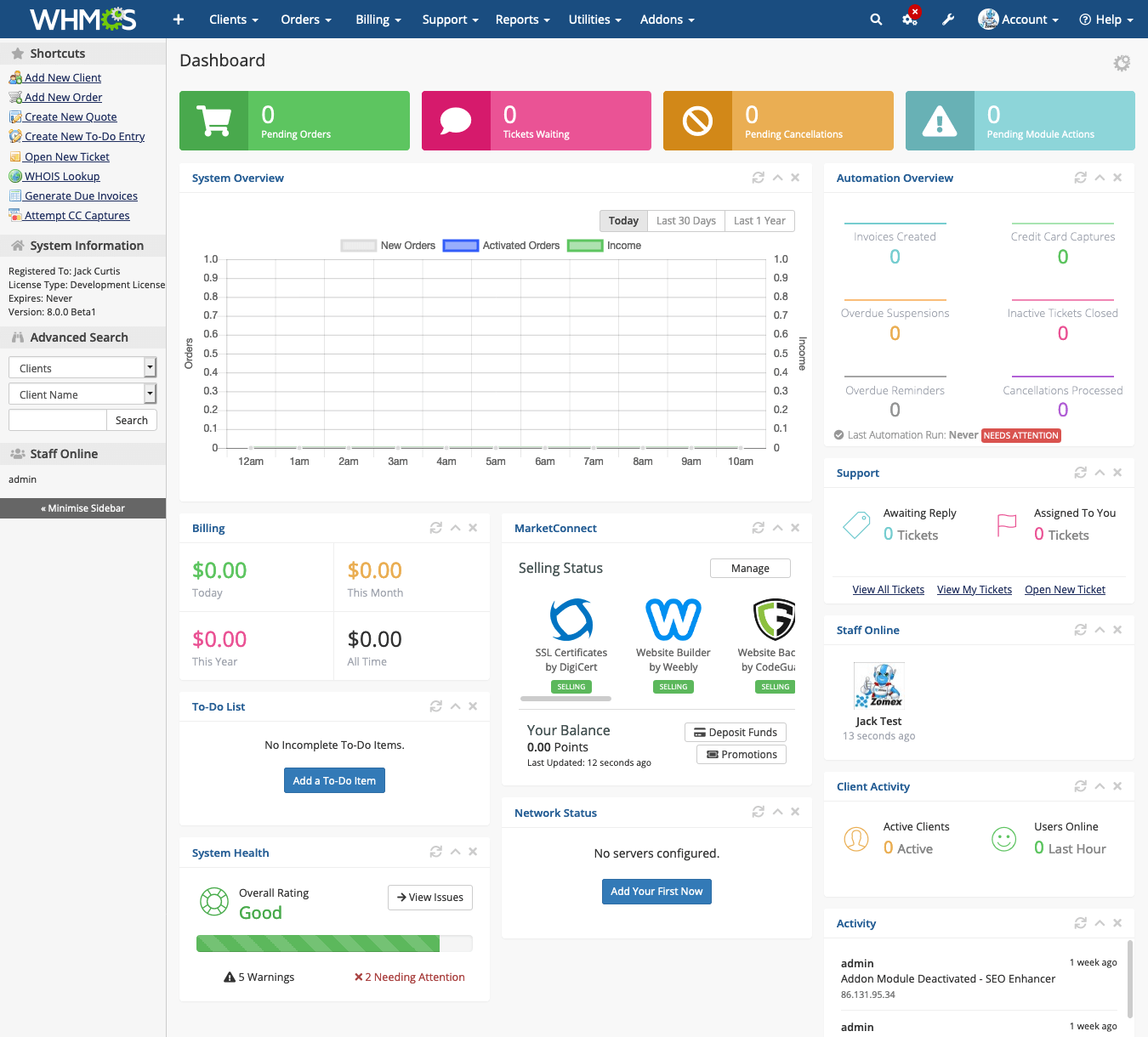 WHMCS Management Services
WHMCS Management Services are being offered by Orange Soft BD. It is a tool we use for business automation, and it greatly simplifies your responsibilities. It satisfies the need for every instrument you now need to launch a web hosting service. Migrations, updates, support services, and more for WHMCS will now be simple and seamless.
WHMCS Migration

TK. 4000 /One Time

 WHMCS files and database modifications
  Configuration of Cron Automation Task
  New IP update on Domain API
  New IP update on Payment Gateway API
  Full-featured web interface
  Configuration of Email piping
  Storage Settings (Ticket Attachments)
  WHMCS Backup
Support & Management

TK. 7500 /One Time

  WHMCS Support
  Weekly malware scanning
  30 Tickets/Month with 4-8 hours SLA
  Backup Schedule & Server Migration
  Disk space analysis & WHMCS uprade
  Domain, Email and WHMCS Licensing Problem
  WHMCS Security Implementation
 Payment Gateway issues
Installation, Configuration

TK. 10000 /One Time

  WHMCS Installation
  Setup and Settings of Cron Automation Task
  Configuration of up to 12 Products/Services
  Server connection into WHMCS
  Setup of 1 Domain Registrar & up to 12 TLD
  Setup of Support Departments & Email Piping
  Mail Configuration to send email notifications
 Google's reCAPTCHA System Protection
For A Great WHMCS Management Services in Bangladesh
Automate Billing
Regarding automation billing, WHMCS Management Services has everything in one location. This function was created specifically to make your billing-related chores easier. With WHMCS, you may send invoices, set reminders, collect payments, file taxes, and others.
Support Tools
The WHMCS Support tools are available to address all of your questions at once. One set of support tools contains a number of solutions. Our integrated customer service tools provide a client portal with ticketing. Additionally, a client has access to downloads, knowledgebase.
Secure & Scalable
The management services offered by WHMCS are created in a way to offer a safe and scalable solution. We took into account the need to support companies of various sizes when building. Additionally, our clients will receive support from a top-notch support staff.
Improve Web Hosting Automation
The entire customer life cycle for web hosting is automated by WHMCS Management Services, from signup to termination. You can create, suspend, edit, and delete accounts throughout your fleet by using account provisioning. Customers can access all of their services with a single login. Additionally, it upgrades web hosting accounts automatically as necessary.
With Automatic Billing, You May Save Time and Money
The hard work is being done for you by WHMCS Customer Development. Complete payment processing and automated billing do not require your attention. It gives consumers PDF receipts and bills with a polished appearance. It creates invoices and collects money for services that are dependent on subscriptions. Additionally, you will receive late alerts for missed payments as well as payment reminders.
Support Ticketing System Services
The built-in help desk allows you to keep track of all client communications in one convenient location. The ticketing system for WHMCS Support provides a fully functional communication platform. Customers can use the web or email to open tickets. Additionally, it gives staff members instant access to customer profiles, invoicing data, and service administration.
WHMCS Management Services FAQs
By Whmcs, What Do You Mean?
For online businesses of all sizes, WHMCS Management Services is an all-in-one client management, billing, and support solution. Everything from signup to termination can be handled by it. A strong automation and support tool is WHMCS.
Is Whmcs Hosted by You or Installed on My Web Server?
You have total control over your customer data and installation with the self-hosted WHMCS Customer Development platform. One of our specialists can help you with the installation if you require their assistance.
Give Details About Whmcs's Server Needs
Your server should be able to run PHP and MySQL programs, and you should have no trouble installing WHMCS. A comprehensive list of the server needs is also available in the system requirements.
Can I Alter My Installation to Fit the Other Elements of My Website?
You are capable of completing this. The WHMCS Hosting Templates are made to be simple to alter and work with the rest of your website without any issues. You have complete editing and customization access to the front end's template.
Questions About WHMCS Management Services
The Whmcs Support and Management Service Provided by Orange Soft Bd Includes Upgrades and Monthly Support to Address Various Concerns. You Require Assistance With Whmcs Management Services.