CHOOSE YOUR DMCA IGNORED HOSTING
Orange Soft BD promises fantastic speeds, ongoing uptime, and plenty of resources for your projects. Even when contrasted to nations with more oppressive governments, Orange Soft BD guarantees Freedom of Expression, Privacy, and Complete Data Protection. To create a website that is safeguarded against the arbitrary takedown, you need hosting that complies with the DMCA Ignored Hosting. How you respond to website removal notices important even though many hosting companies offer to allow information protected by the DMCA (Digital Age Copyright Law).
DMCA DELUXE
TK.1500 /Year
Single Website
5 GB SSDDisk Space
Unmetered Bandwidth
DMCA Protected
Offshore Location
2 Business Email Accounts
2 FTP Account
2 MySQL Databases
3 Subdomain
0 Parked Domain
DMCA PRO
TK.2000 /Year
3 Website
10 GB SSDDisk Space
Unmetered Bandwidth
DMCA Protected
Offshore Location
5 Business Email Accounts
5 FTP Accounts
10 MySQL Database
10 Subdomain
0 Parked Domain
DMCA GOLD
TK.3000 /Year
7 Website
15 GB SSDDisk Space
Unmetered Bandwidth
DMCA Protected
Offshore Location
10 Business Email Accounts
20 FTP Account
20 Subdomain
5 Parked Domain
20 MySQL Databases
DMCA DIAMOND
TK.4000 /Year
10 Website
20 GB SSDDisk Space
Unmetered Bandwidth
DMCA Protected
Offshore Location
Unlimited Business Email Accounts
Unlimited FTP Accounts
Unlimited MySQL Databases
Unlimited Parked Domain
Unlimited Subdomain
Copyright Act Of DMCA
The "Copyright Act in the Digital Age," also known as the DMCA, implements the Copyright Agreement and the Contract on Performances and Phonograms, two international accords of intellectual property organizations.
It is permissible for use by the US and other WIPO members. Those trying to stay clear of copyright issues risk danger by disobeying the DMCA.
Orange Soft BD offers premium hosting while eschewing the DMCA. Avoid taking the possibility of losing all your hard work! After reading, make a decision with knowledge.

What Makes the Orange Soft BD's DMCA Ignored Hosting Services Best?
Specific Policy
DMCA has been disregarded by the host is insufficient. I've incorporated my knowledge and the hosting company's policy to produce a set of precise rules that spell out what may and may not be hosted.
Server Locations
"Offshore" normally refers to outside of the US, however a lot of other nations still fall under the DMCA's purview, so you should stay away from them. The more offshore places there are in non-agreement nations, the better.
Payment Options
There are instances when using your credit card is simply unavoidable. However, if using bitcoin or anonymous transfers is an option, you can further guard against legal action and privacy violations.
Security Features
Not everyone will like your site, and some of them will go to considerable efforts to bring it down. These servers offer safeguards against DDoS attacks as well as many other threats because they are particularly destructive.
Why Choose Orange Soft BD For DMCA Ignore Hosting?
i) Offshore Areas That Are Shielded
The two reputable and secure offshore destinations Orange Soft BD offers are Kyiv (UA) and Amsterdam. (NL). Both places are notable for their comparatively liberal content standards because of various municipal legislation. 
ii) Reasonable And Fair Prices
Orange Soft BD employs its own network and server gear, eliminating the need for reseller markup and providing customers with competitive price. 
iii) Online In All Circumstances
To ensure maximum performance for its clients, Orange Soft BD stands firm with a robust and redundant infrastructure. Our business uses TIER III data centers that have peering and several uplinks. 
iv) Network with high performance
Orange Soft BD provides 1 Tbps of IP traffic, technically speaking. Excellent selection of several data centers. various peerings & uplinks. software that automatically optimizes routes. Excellent connectivity to the entire EMEA region as well as the US East Coast.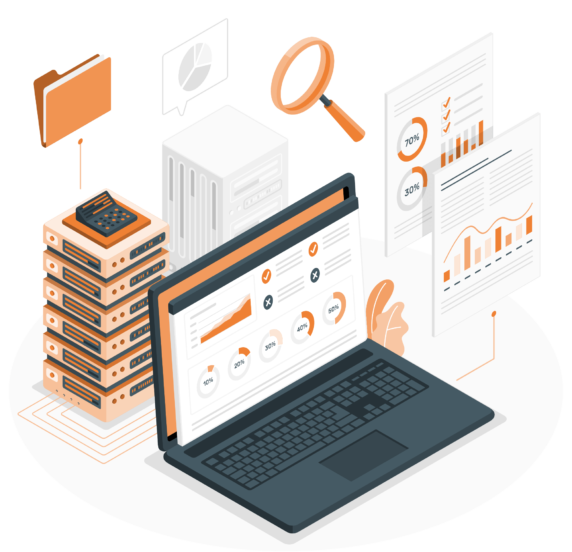 We Will Be With You Every Step Of The Way 
You have come to the right place if you are still looking for offshore web hosting that ignores the DMCA. The greatest remedy for DMCA Ignored Hosting is provided by Cause HosterPlan. To provide our users with the best possible performance and experience, we are utilizing next-generation technologies. Not only will our effective website hosting services assist you in realizing your overall website goals, they will also give you the assurance you require in knowing that you are working with a reputable and safe website hosting platform.
What We Are Looking for in the Top Hosting Services Ignored by the DMCA
Offshore Servers
Usually, this refer to servers that are situated abroad and in nations that are governed by the DMCA. Orange Soft BD is impartial and safeguards the customer. Even if we disagree, we believe that everyone has the right to free speech, hence complete data privacy is crucial. It is not Orange Soft BD who will supervise or determine what is correct or incorrect. We only monitor and stop behavior that violates our Terms of Service and Acceptable Usage Policy, which must always be complied with.
Performance And Resources
Do you wish to shield your website from international agreements and governments, as well as your privacy? Orange Soft BD offers enough resources, consistent uptime, and fast speeds for your projects. Additionally, Orange Soft BD is a neutral hosting provider, allowing and supporting freedom of speech, privacy, and full data protection against nations with weak control over the media and repressive regimes.
Security Features
Your website won't be liked by everyone, and some of them will stop at nothing to shut you down. Although there isn't 100% Anti-DDoS Protection, our Anti-DDoS Protection offers a good level of protection and prevents the majority of attacks in our network. DDoS attacks are very harmful, thus we have Anti-DDoS Filters that will remove any errant traffic from our network. Your website will be protected and you won't waste time looking for DDoS Protection because we already have it, which is why we offer it for free.
Frequently Asked Questions For DMCA Ignored Hosting
What is offshore hosting?
Offshore web hosting is used when your website is located far from its place of origin for a variety of reasons.
Why do you need offshore hosting?
Offshore hosting is ideal for anyone who wants to be immune from their country's governmental rules. Offshore is an alternative if your country restricts news and media, political news, freedom of expression, bitcoin, etc.
What is DMCA Ignored Hosting?
A special kind of hosting. This hosting is for persons who want to post content to a website that the government may have the power to approve or copyright. This type of hosting can assist you in this regard if the content is tied to piracy or anything similar.
Do you give my information?
No. Orange Soft BD complies with Full Data Privacy; but, if we obtain a legal court order from local legislation, we are required to abide with Republic of Moldovan law. We must take action. Our first priority is to respect your privacy, but you are not allowed to violate our terms of service, our acceptable use policy, or do anything else that could harm Orange Soft BD Company.