DigitalOcean Hosting in Bangladesh
Are you looking for a simple, low-cost, and reliable cloud computing platform to host your website or app? Our DigitalOcean hosting will assist you in deciding whether or not to get cloud hosting from Orange Soft BD. Because of their cloud servers' simplicity, sturdy and stable architecture, and low costs, Orange Soft BD has quickly become one of the most popular cloud hosting providers.
With out-of-the-box capabilities like floating IP addresses, shared private networking, Tier-1 bandwidth, team accounts, and SSD (solid-state drive) hard drives, Orange Soft BD allows you to build, operate, and manage a strong cloud server architecture.DigitalOcean's cheapest cloud hosting package is 50GB 700 TK/= per month, and all of their cloud servers may be setup in as little as 55 seconds.
Scaling your website tools
Maintain complete control over your website's underlying infrastructure while easily and reliably hosting a website for your business, organization, or project.Build a highly reliable supporting infrastructure with the DigitalOcean developer cloud to keep your website fast, safe, and scalable.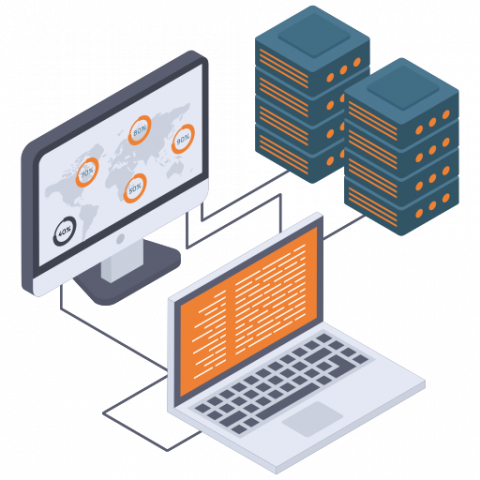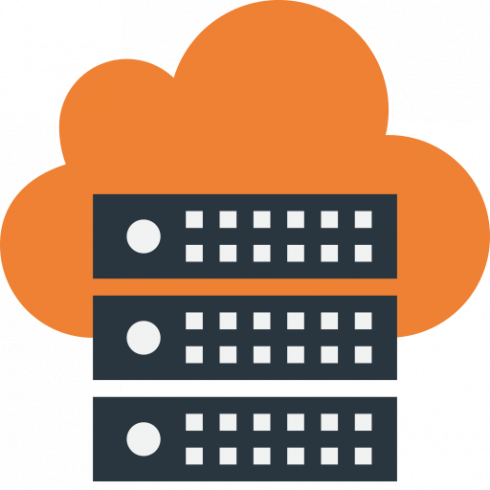 Overview of DigitalOcean Hosting Features
DigitalOcean is one of the most dependable resources accessible, with a 99.99 percent uptime. With strong levels of security and data protection, it's no surprise that this platform is used by so many clients. For developers, the user-friendly control panel is a breath of fresh air. The API features give consumers complete control over their data. This provides a personalized experience that guarantees excellent results.
Pay Only for the Services You Use
The pricing plan is also straightforward. Clients are only charged for what they use. This means there will be no squandered hours. Regardless of how many droplets are created, the monthly spending limitations ensure that you never go over your budget.
Using DigitalOcean Hosting to Scale Your Website
You may host a highly secure website optimized for performance and speed by combining the flexibility of our compute solutions with additional DigitalOcean offerings. As you can see from the example above, we intended to highlight one way to construct the underlying architecture of a DigitalOcean-hosted website.
DIGITALOCEAN HOSTING OFFERS

Using pure RAID10 SSD storage technology, the site is hosted on ultra-fast servers. We employ a combination of Litespeed and Nginx that is unique to us.

One-click installations, cloning, and WordPress Preview are all standard features on our platform, which was built specifically for WordPress.
Every day, our platform will back up all of your key website files, databases, and emails. In a matter of seconds, you may manage your backups.

Our servers are configured to keep your websites up and running at all times. Our SLA guarantees our uptime of 99.99%.
What this DigitalOcean Host Offers
DigitalOcean Offers a Lot of Information to Assist You Pick Which Plan Is Right for You:
Standard and CPU Optimized Droplets (cloud servers) are available from the host. The type of Droplet you require is determined by a variety of factors, including your traffic. You could choose a Standard Droplet for a growing blog.
Standard Droplets are the most cost-effective and versatile in terms of application (you can use Standard Droplets for small testing to large production deployments)
CPU Optimized Droplets are ideal for applications that require a lot of processing power, such as huge data collections.
Because standard Droplets are part of a shared CPU, there will be some variation in the amount of computational power available from time to time.
When compared to Standard Droplets, CPU Optimized Droplets have dedicated vCPU threads and deliver up to a 21% speed boost.
Different bandwidth allotment are available on different plans, so examine the data transfer allocations to choose the package that best meets your needs.
Droplets come with unlimited outbound data transfer and unlimited inbound bandwidth.
DigitalOcean Web Hosting Datacenters Located
Digital Ocean has a large number of data centers located all around the world. There are currently eight centers in the United States, Canada, the United Kingdom, Germany, the Netherlands, Singapore, and India. If many of your consumers are located in a specific part of the world and require high-speed servers close to their location, this is beneficial to your business. If a customer is physically closer to a server, page loading times should be faster, allowing them to access your site more rapidly.
DigitalOcean Web Hosting Pros and Cons
There are a few other features of DigitalOcean worth mentioning. Six prominent Linux distributions are available. This provides them with a big market.
The fact that payment is conducted through a credit card system may be the lone drawback for certain developers. Hours and monthly spending restrictions, on the other hand, compensate. Furthermore, the fact that you may pay using a variety of methods, including PayPal, is a plus.
Migrating to a cloud server has never been easier or faster thanks to DigitalOcean. They are easily among the greatest organizations in the field, with such a high degree of flexibility accessible.
Do You Need Assistance With Migration or Have a Concern About Scaling Your Website With DigitalOcean Hosting?