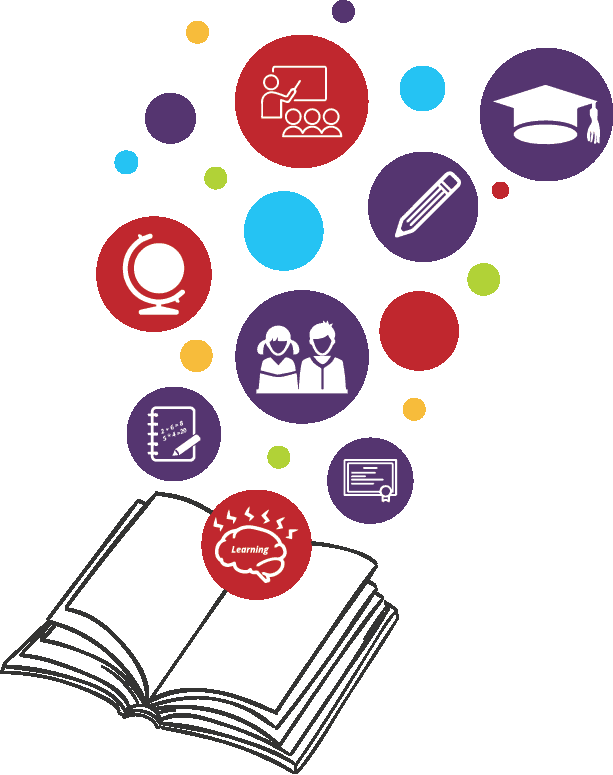 Best School Management Software in Bangladesh
One of Bangladesh's top school management software packages is Smart Campus. Today, software is required to finish activities that are everywhere. Many educational institutions have digitalized daily activities today. For educational institutions in Bangladesh, the school management method has gained popularity. A school management system's ability to retain student-related data is a key benefit. Additional aspects of school administration software include records of student exam results, library usage, fees paid by students, transportation services offered by the school, and many more. You have access to the database and more as an admin that the school administration has authorized. After then, students can use the system to view relevant notices and their exam results without having editing access. Your administrative staff does not need to spend hours and hours entering student information into an excel spreadsheet. The system will automatically organize the data effectively and make it simple to access. The database can be accessed quickly and easily, and the entire system is very user-friendly. To make the process of managing your school more comfortable, Orange Soft BD has introduced Aim software.
1. Admission Management
2. Online Class & Exam System
3. Profile Management
4. Library Management
5. Financial Management
6. Examination Management
7. Fees Management
8. Website Management
9. Account Management
10. Attendance Management
11. Time Table & Scheduling
12. Evaluation Management
A Custom School Management Software
A full-featured school management software that ensures stress-free school administration. This is an online ERP system. The System has a number of special features that always give us the upper hand over our competitors. One of the special features that allows the academy to manage student admission, course and batch management, timetable creation, academic event calendar creation, management of exams and results, online admission and attendance, and other tasks is academic management. Other ERP modules can be integrated with that system in addition to these characteristics. To handle HR operations, for example, you might add a module for accounting, or you could add a module for libraries to automate your library management system. Educational institutions are using technology to create a smooth and trouble-free management system, just like other sectors of the economy. Now is the moment to manage your academy in the simplest and most efficient way possible.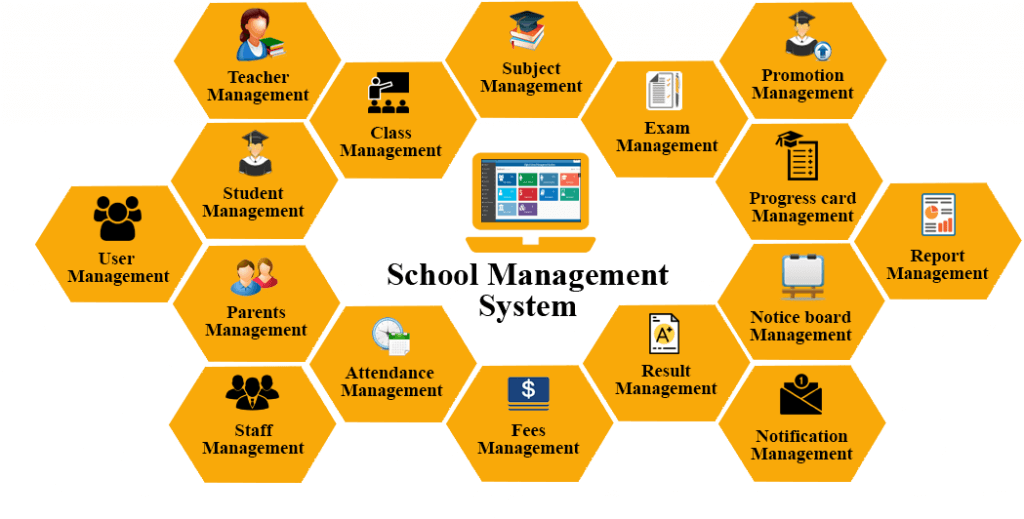 Best School Management Software
Bangladesh is developing. We are a software provider that offers ERP software for schools. A nation's foundation is its education system. Her daily activities are now digitalized by many educational institutions. In this context, we also offer an ERP for educational institutions, school management software, or both. We observed that many educational institutions have more trouble running their schools on a daily basis. We incorporate all Module requirements for an education institute in this way. With the help of our product, you or your institution can manage attendance, student results, admission, HR and payroll, student fees, general accounts, library management, yearly calendars, class schedules, and student home assignments, among other things. General Modules also include student and teacher/staff profiles, SMS and email notifications for dues and results, student result cards, and Slack notifications.
Features of Our School Management Software
1. Student Management – This helps an educational institution maintain track of each student's profile.
2. Teacher Management – Teachers' profiles can be saved.
3. Management of Attendance – Both student and teacher attendance can be tracked and maintained.
4. Inventory Management – It is possible to keep track of the supplies that are still needed as well as the remaining goods.
5. Library Management – This software allows for the maintenance of library records.
6. Wage Management – It allows for the management of school employees' wages.
7. Fees Management – All fees, including regular fees and exam fees, can be controlled.
8. Notification Management – When linked to a communications network, it can notify parents of a student's activities.
9. Management of Reports and Results – All student reports and results can be kept on file.
10. Routine and Time-Table Management – This software can handle both the routine and the Time-Table.
Why You Need School Management Software?
1. Technology has complete set for doing everything and has made life easier for schools as well.
2. Other compelling advantages of using the best school management software included.
3. Performs indirect school branding because parents will already have a positive view of the school.
4. Enables communication with every authority and department in the school, both small and large.
5. Can be coupled with a CMS, allowing you to manage website design and promotion chores directly from the SMS.
6. Due to the fact that they won't have to manage the extra tasks, teachers will be more productive.
7. Mobile devices, laptops, and desktop computers with Internet access can be used to retrieve or change the information saved in SMS messages from any location.
8. Complete automation of school procedures makes tracking simple while also providing management with greater data insights. Decision-making can be enhanced in this way.
Details Features Of School Management Software

The institute may manage all reports on a dashboard, including active teachers, current staff, active students, active male students, active female students, SMS balance, and today's attendance for all students, teachers, and staff. You can easily manage your dashboard.
This school management software system profile is totally focused on the student's academic performance and final certification, and it includes an intuitive interface. There are numerous subcategories, including shift, class, group, sections, and all subjects.

This will make it simple for anyone who lives a long way away, wants to save time and costs, or simply wants to take advantage of modern technology to enroll in your school. Student List, Admission Rules, and Online Admission. Our online admission is very simple.
The institute can handle and keep track of all student data, including student admission, the printing of student admission forms, a list of existing students, the printing of student ID cards, and the migration process.

You may manage your school's annual calendar, set class schedules, examine class schedules, and manage test schedules with our school administration software. Timetable module help to your schedule manage.
Exam eligibility, exam attendance, mark entry (exam), mark entry (subject), merit list, and all student final results are all stored in this module, which also serves as a repository for all student exam and results operations.
The leading school management software's option for tracking pupils' attendance in real time is really helpful. The student manual attendance, manual attendance list, daily attendance summary, list of absent students, and monthly student attendance are all captured by this school administration software.

Advanced user permissions are offered by our school administration system. Our user management system is dynamic. Users, user lists, user permissions, user role setting, etc. are all readily addable. You can manage all user permission and modify your user permission anytime and update when you need it.
A web management system for an institute has a wealth of data. because the institute's identification can be found on its website. Parents first visit the institute website to view all of the material there, including the education system, teacher bios, gallery of accomplishments, notices, admission, etc. Our web management are user friendly.
Pricing Table for School Management Software Services
| Package | Branch | Installation Cost | Per Student/month |
| --- | --- | --- | --- |
| Package l | 1 | 10,000 TK | 10TK |
| Package 2 | 2 | 15,000 TK | 20TK |
| Package 3 | 3 | 20,000 TK | 20TK |
| Package 4 | 4 | 25,000 TK | 20TK |
If You Need Any of School Management Software Services or You Have Any Queries About Software Services Don't Hesitate to Contact Us. We, the Orange Soft BD Team Will Always Be Here to Help You.