New Office IT Setup in Bangladesh | Office Relocation IT Support in Bangladesh
Establishing New Office IT Setup, remodeling, or moving your workplace all need systematic organization of all of your assets (both actual and intangible). Of course, this includes properly configuring your IT infrastructure. In reality, this process entails painstaking preparation and laborious implementation.
Here's the thing: You want to start again right away when everything is new, don't you? So rather than dealing with excessive preparation, why not enlist the aid of IT specialists? You might then just concentrate on other things, especially when it comes to operating your business.
IT setup for new offices is a specialty of our team at Orange Soft BD. From the first stages of conceptualization to the actual implementation, we will be by your side. Please discuss your strategy, available resources, deadline, and long-term objectives with us. Leave the work to us while maintaining complete control over the outcome. You can count on us to complete your project quickly and effectively.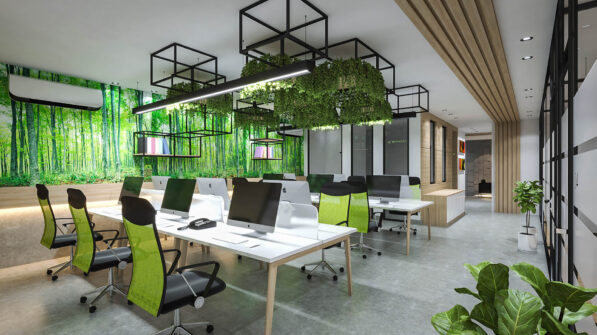 Feature and Benefits on New Office It Setup And Office Relocation It Support
Here are our IT setup services for new offices:
1. Server Configuration, Installation, and Setup
2. Setting up a network with internet access for the office
3. Configuration of Office Desktop, Laptop, and Tablet
4. Configuration of Printers and Copiers
Competitive IT Professionals Team
We have no hesitation in claiming that our team of IT specialists is the best in Singapore. The three pillars of our competitive advantages are qualifications, experience, and consistency. These people have a firm grasp of IT infrastructure fundamentals, and they keep developing their knowledge and abilities through practice and additional education. Additionally, they are not just exceptional in technical fields. In reality, they have excellent communication skills and have the ability to understand and evaluate intricate nuances. They are able to resolve problems and provide remarkable plans for your workplace setup thanks to these qualities.
What to trust from Us?
At Orange Soft BD, we are focused on delivering outcomes that go above and beyond expectations. By adhering to your instructions and offering dependable solutions for your demands, we hope to elevate the user experience. We also reach out to help if you require more technical support. After all, achieving complete client pleasure is our main goal.
The steps for our New Office IT Setup are summarized in the following manner:
1. Attending to your problems, wants, specifications, and other office-related aspects
2. Examining techniques that would be practicable to use given your resources
3. Conceptualizing and doing research
4. Offering sensible solutions
5. After plans are approved, the following steps include implementation and scheduling.
6. Evaluation of the action(s) taken
Issues' Documentation and Resolution
No office setup is ideal, regardless of how intricately precise the procedures may be, and we will be honest about that. However, once you've worked with us, anticipate having an almost flawless workplace setting. Small mistakes that could occur along the procedure can be fixed by us.
Additionally, we constantly maintain reports and records of every project we carry out for our clients. This ensures openness and promptness in the event of unforeseen or lucky situations during setup.
Constant Assistance
Even if your new office is set to open, the future is still somewhat unknown. Due to this, Orange Soft BD provides you with additional assistance to ensure your success. If you require further assistance for your IT infrastructure, our doors are always open. We strongly advise you to work with a business that is customer-focused and future-proof. We are here for you as Singapore's leading IT provider.
Effective Office Relocation IT Support
It takes a lot of time, money, effort, energy, and patience to move your office to a new location. Making it on your own could be risky and expensive. You require relocation specialists who can ensure that your infrastructure, server, and other components are transported securely and safely.
The work may be done perfectly by our staff at Orange Soft BD. Over the years, we have relocated offices multiple times, and our clients have consistently given us great feedback. We will help you at every stage, from preparation to real moving out.
You only need to provide us with directions and other pertinent information about your move. Instead of dealing with the pressures of moving offices, you can then concentrate on relaunching your business. Expect no delays or interruptions from us because we will also make sure to reach your desired relocation date. Your productivity won't ever be hampered by our services. This means that even while we are vacating your office, your business can continue to run. Additionally, you can still:
1. Check your business emails
3. Access your primary corporate website without any issues
3. Remotely communicate with your colleagues
Contact Us if You Want Further Details. Orange Soft Bd's Qualified Staff is More Than Willing to Assist You With Your Workplace Relocation Needs. To Ensure Minimal to No Disruptions, Our Specialists and Technicians Will Be on Site and Working Closely With You the Entire Time the Move is Taking Place.