Cheap Cpanel License Pricing in Bangladesh
cPanel is the first choice when it comes to web hosting administrative automation. The usage of cPanel speeds up and simplifies the web hosting process by a factor of two. You can now purchase the cheapest Cpanel license at a low cost because we have made a cPanel license available at a low cost with an extremely simple activation.
 cPanel Solo 1 Account ৳ 1475.00/Month
 cPanel Admin 5 Account ৳ 1950.00/Month
 cPanel Pro 30 Account ৳ 2900.00/Month
 cPanel Premier 100 Account ৳ 4300.00/Month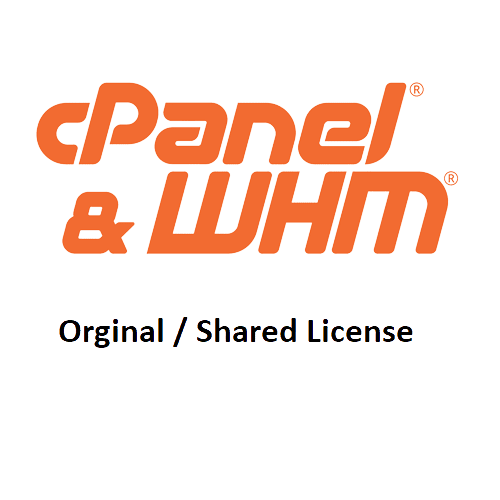 Litespeed ৳ 3000.00/Month
 Cloudlinux ৳ 1300.00/Month
 Softaculous ৳ 450.00/Month
 WHMReseller ৳ 720.00/Month
 cPanel Unlimited Account ৳ 1400.00/Month
 cPanel Unlimited Account ৳ 1400.00/Month
 cPanel Unlimited Account ৳ 1400.00/Month
 cPanel Unlimited Account ৳ 1400.00/Month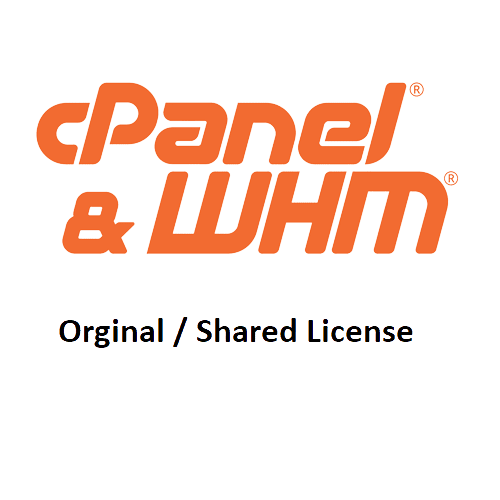 Cloudlinux ৳ 750.00/Month
 Softaculous ৳ 200.00/Month
 WHMReseller ৳ 400.00/Month
What is the appeal of cPanel hosting?
cPanel web hosting is dependable, simple to use, and includes everything you need to run a successful website. It's a basic solution with a number of features to assist you with website files, MySQL, data tracking, statistics, and other areas of the site administration. License is most important for Cpanel hosting. We offer the cheapest Cpanel license for all VPS and dedicated servers.
Simple to Operate
Managing a website becomes a piece of cake. Softaculous provides a flawless 1-click installation procedure for the majority of popular web programs, including phpBB, Joomla, WordPress, and many others, to our cPanel users.
Adaptable and quick
Orange Soft BD  LiteSpeed Web Cache is included with cPanel hosting. It significantly reduces page load times and guarantees that your cache is managed automatically. You may accelerate and improve your website in terms of traffic and speed, thereby enhancing your online presence.
WHM (Web Host Manager): Why Use It?
The following are the main reasons you should use WHM to manage multiple websites:
1. Site security is improved:  Because each site has its own cPanel, if one is hacked, the others will not be affected, making them more secure.
2. Improved management: You can effortlessly switch between cPanels and watch all activity on your websites. WHM also lets you customize each account's bandwidth and disk space.
3. Hosting is resold:  Create new cPanel accounts that users can buy to monetize your hosting. For branding purposes, each cPanel is unique. A WHM interface can be customized to suit your brand for resale purposes.
Why should you choose Orange Soft BD for a low-cost cPanel license?
For almost a decade, Orange Soft BD has been supporting the IT industry. Its Research and Development section (R & D) has constantly been on the lookout for new web hosting solutions to help clients achieve their ultimate goal of overcoming hosting challenges.
Affordable cPanel pricing

cPanel and Orange Soft BD are now official partners. Our formal cooperation with cPanel contributes significantly to the low cost of a cPanel license. Furthermore, we think that our client's satisfaction comes first. As a result, we're here to provide the original cheapest Cpanel license at market-competitive costs. The good news is that if you buy in volume, we may be able to offer you even greater discounts.
cPanel certified Support Team

Our customer service representatives are cPanel certified. It means you'll never have to worry about your hosting or any other aspect of cPanel management. Our cPanel-certified professionals are available 24 hours a day, 7 days a week. You can also contact us via live chat, ticket, or phone to lodge a complaint, and our team will make every effort to provide you with the best possible solutions.
Immediate Activation

We understand the significance of time for a website owner like you, especially in this digital age, where even a one-second delay can result in significant business losses. As a result, we're here to help you get your orders activated right away. Pay your invoice and notify us after placing your purchase for a cheap cPanel license. Your order will be activated in a matter of seconds. After payment Active instantly.
Free installation

Orange Soft BD provides a free cPanel installation service. We offer cPanel Server Management at cheap costs in addition to free cPanel Server Management. Contacting our 24/7 assistance for custom cPanel Server Management Packages is possible. You can contact us for installation.
Free Spam security License

Free spam prevention is included in our low-cost cPanel license. It means that it prevents all spam from interfering with your website or email services. In the other direction, it functions as an anti-spam program, assisting in the prevention of malicious activity on the website.
Reliable Company

Due to our trustworthiness and honesty, we are trusted by millions of clients all over the world. Apart from the services we provide, we make no additional claims. One of the major advantages that sets us apart as a qualified cPanel team is our ability to quickly manage all technicalities.
Do you need the cheapest Cpanel license for a VPS or dedicated server but don't know where to purchase the original at a reasonable price? Stop worrying since Orange Soft BD has delivered all authentic cPanel licenses at affordable prices, with no hacks or cracks. We are a global provider of a variety of control panel licenses and cPanel discounts. cPanel is the most popular hosting control panel, and it works with CentOS, Cloudlinux, and RHEL (Red Hat Enterprise Linux). A low-cost cPanel license provides you with a well-designed and user-friendly graphical user interface that makes website hosting easier. In addition, we have a number of other licenses.
Purchase a cPanel license from us at a fair price and get the finest answer to all of your license questions. We are committed to being of assistance to you. As a result, we offer the most affordable cPanel license services. Our fully secured cPanel license cost for VPS and dedicated servers can enable your website to achieve a new level of versatility and user-friendliness. We provide a number of different licenses in addition to cPanel licenses because we are a low-cost cPanel licensing provider. Simply browse our licenses and take advantage of our unmatched reduced cPanel license pricing to take advantage of the best offers.
cPanel is the most dependable and user-friendly interface for configuring and managing all parts of your website and email addresses under your web hosting package. You may also manage your server accounts, including databases, files, and more. With just a few clicks, this Linux-based control panel can handle all of a website's difficult functions. Not only that, but cPanel's appeal is based on its intuitiveness and ease of usage. It is simple to use even for a novice with little or no technical skills.
1. Low Costs – We have the most affordable pricing on the market. It will be significantly cheaper if you buy in quantity!
2. We won't leave you alone with troubles if you need help 24 hours a day, 7 days a week. Every step of the journey, we'll be there for you.
3. Free Installation – The installation procedure is simple. If you need assistance installing and activating the license on your server, please submit a ticket.